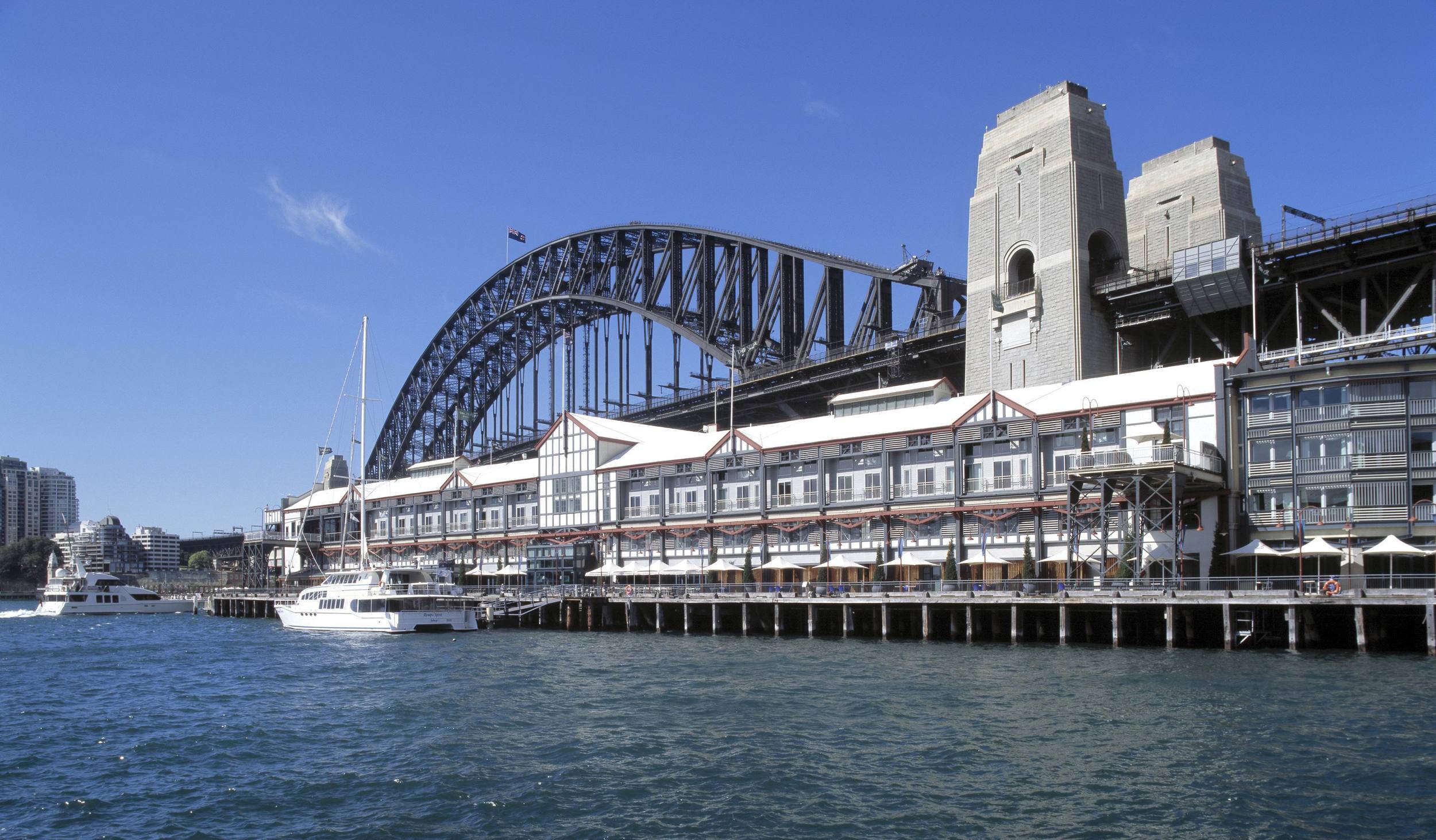 Accor Australia and New Zealand
Whether you are looking for a resort by the beach, a retreat among the vineyards or a city centre hotel, you will find it at Accor Australia and New Zealand Hospitality
Located in some of the Australia and New Zealand's most sought after destinations, the Accor Australia and New Zealand Hospitality portfolio offers a wide-range of 4 - 5 star facilities and services -- from superbly appointed guestrooms and suites to apartment and villa-style accommodation.
At many properties, the top class accommodation is complemented by award-winning restaurants,while others also offer internationally famous wineries, spas and even golf courses.
The right choice for business or for leisure, you will find such well-known brands as Quay Grand, The Como, Quay West Hotels & Resorts, Sea Temple Resorts & Spas, The Sebel Hotels, Resorts & Residences, Citigate Hotels, Harbour Rocks Hotel, Sydney, Hotel Lindrum and Cairns Harbour Lights under the Accor Australia and New Zealand Hospitality umbrella brand.
Superbrands Germany
Austria
The Superbrands organisation presents expert and consumer opinion on branding. In the UK the core programmes include: Superbrands, Business Superbrands, and CoolBrands. Each explores the leading brands in these respective fields and has a dedicated publication which presents case studies of member brands.

Each annual programme has an independent selection process that seeks the opinion of an expert Council. This process generates an annual programme which is published in the national and trade press and in the relevant Superbrands publication. As a result of this process, each qualifying brand is awarded the 'Superbrands', 'Business Superbrands' or 'CoolBrands' status. These leading brands also have the opportunity to participate in a wider programme to help them maximize their status. This programme, for which an annual fee is payable, is administered by Superbrands (UK) Ltd.
Programme benefits include a case study in the relevant Superbrands publication, use of an exclusive award stamp, PR & Marketing support, access to a members-only networking service and admission to leading industry events.

Since it began over 15 years ago, Superbrands has gone from strength to strength and now operates in over 85 countries worldwide. The programes run by Superbrands are recognised as a benchmark for brand success.

Superbrands Publications
Each annual programme is accompanied by a book which lists all qualifying brands and features a double-page profile on each member brand as well as expert insight and information pertinent to the world of branding.
The Conjoint Marketing Group was the licensee for Superbrands in Germany and Austria.until 2013.
Castaways Resort Mission Beach
Castaways Resort & Spa Mission Beach offers the ultimate in beachfront accommodation -- a four and a half-star plus resort with an unbeatable location, just metres from the warm turquoise waters of the Coral Sea.
Located almost halfway between Cairns and Townsville, Mission Beach is a place where romance and relaxation are the primary focus -- where two magnificent World Heritage-listed environments combine to offer visitors the riches of tropical islands, prehistoric rainforests and superb golden beaches.
Castaways Resort & Spa Mission Beach offers its guests a quintessential Australian holiday experience idyllically located at the closest mainland point to the Great Barrier Reef.
Choose to simply relax and revitalise on the beach or by the pool, or get your thrills with world-class adventures. Join an interpretive tour of the World Heritage Wet Tropics rainforests or a guided bush walk, jump in a kayak or take a boat trip on our Sealegs and escape to an offshore island. Leap from a plane on a sky dive and land right on Mission Beach, take the plunge and marvel at the wonders under the water on a reef or wreck dive, or get your adrenalin pumping on a white water rafting adventure.
The Cook Islands – Live differently
Tiny and remote, the Cook Islands are a 'necklace' of 15 islands scattered across the heart of the South Pacific. Offering turquoise lagoons, lush green landscapes, hidden coves and perfect beaches, they make for some of the most breathtaking scenery imaginable.
There are no high-rise hotels and very little hype. Ideal for travellers seeking more than the usual clichés associated with the South Seas, each island has its unique qualities and offers the visitor a special experience.
There's much more to these islands than meets the eye. Picture yourself strolling across the untouched sands of the main island of Rarotonga, bargaining for unique black pearl jewellery in the lively Saturday market, swimming in the surrounding crystal waters, horse riding at sunset or just simply enjoying a meal under the stars on your private deck - the Cook Islands offer that little bit more to those with a thirst for something different!
For those who want to escape the hustle and bustle of modern life, the paradise island of Aitutaki offers a perfect retreat. This beautiful atoll is home to some of the most picturesque beaches in the Cook Islands, as well as a number of unique and classic hotels, with prices to suit all tastes and budgets.
Cairns and the Great Barrier Reef Region
Tourism Tropical North Queensland (TTNQ) is the official Regional Tourism Organisation for Tropical North Queensland.
TTNQ is Australia's largest regional tourism organisation and represents a breathtaking region that includes the Great Barrier Reef, Cairns and its beaches, Palm Cove, Port Douglas, Daintree and Cape Tribulation, Cooktown, the Cape York Peninsula, the Torres Strait, the Gulf Savannah, Kuranda, the Atherton Tableland and Mission Beach – in short, some of Australia's most spectacular 'must see' tourism destinations. No wonder the tag is Adventurous by Nature.
TTNQ is responsible for the marketing of the region both domestically and internationally. Tropical North Queensland welcomes more than 2.3 million visitors each year -- and 40 per cent come from the international markets.
TTNQ's main objective is to build (tourism) destination awareness through a targeted programme of key activities to achieve maximum visitation -- so that everyone in the community can benefit from a tourism industry that is valued at $2.45 billion.
TCMG was responsible for all Marketing and Sales related matters in the UK, Ireland and Continental Europe.
Cayman Villas – Port Douglas
Location, location, location – Cayman Villas have one of the best locations in Port Douglas: the famous Four Mile Beach is only a 200 metre stroll, the trendy bar and restaurant strip of Macrossan Street is just 150 metres away, and the property is also close to Port Douglas Marina – the departure point for Barrier Reef cruises and diving adventures.
Cayman Villas iss a great honeymoon property. Rest and relax surrounded by tropical rainforest gardens and the ambience of a heated horizon pool – while being accommodated in your own villa complete with a spa bath.
Cayman Villas offers special 7-night honeymoon packages that include limousine transfers, a special 'pamper package' and a tropical fruit basket and a voucher for champagne or wine.
For more information contact Christiane EmpterZanotti (Europe) or Chris Crampton (UK)